On
Prison Art's
reissue of Each Other's demo, former members of Halifax's
Long Long Long
pump out some golden sounds: rich guitar pop with no small amount of whack-job psych freeloading its way onto our shores like a van-load of prescription meds. Some beautiful stuff here, pink-cheeked and earnest. The recording's crisp, the drums stick, and the guitar shines.
Purchase
Taking Trips
direct from
Prison Art
to get the download and this sweet looking product, too.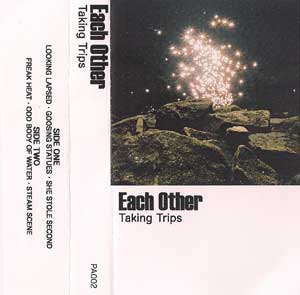 Each Other :: Freak Heat
In other news, making up for some lost time here, so we're gonna take it back to some recordings we've missed in past months, maybe even rewind a year. So if you find the urge,
follow us into the light
.